Audio MP3 Books / Audiobooks with Resell Rights
Audio books, or audio ebooks generally come in MP3 format and can be played on any mp3 player like iPod. The audio books here are in a variety of categories like business, marketing, and all kinds of niche categories like dog training, jazz dancing or diet planning. All have resale rights included, so you can easily resell them after purchase. Here you'll also find some exclusive Private Label Rights audio books or PLR audio books.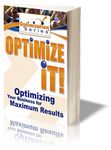 Are You Ready to Get Your Hands On a Wealth of Information That Will Teach You How to Optimize Your Business For Optimal...
$6.99
Today's Lower Price:
$5.94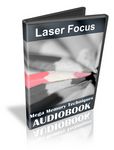 Everything you need to know to sharpen your short term memory is included in this special report, plus video tutorial.
$5.99
Today's Lower Price:
$5.09